As I move into the world of handmade children's clothes, I"m so happy I can count on Brindille & Twig's sewing patterns for easy and adorable patterns to start with. Kids are way comfier in this stretchy jersey knit fabric, which is what her patterns are primarily made for. This t-shirt dress pattern was super quick and easy, and it's a super versatile garment for a little girl's wardrobe. It is a comfy dress that can be worn with tights or leggings. It can also be made with long sleeves as well. The pattern is provided from 0 months up to 6T.
Head over to Brindille & Twig's website here to find the pattern.  She also has a very similar matching pattern for adults called "Flare T-Shirt Dress". Be sure to check out the women's pattern tab to find it!
This adorable Dino print is from Joann's Doodles collection and can be found here. It's a cotton interlock knit, which is very comfy, and has a little bit of mechanical stretch, but this particular brand does seem to shrink, so be careful how you wash it! Otherwise, it's super adorable and versatile. They have lots of irresistible prints.
Let's take a moment to appreciate how stinking cute her sneakers are! Of course they come from Target's awesome Cat & Jack line!  Check them out here!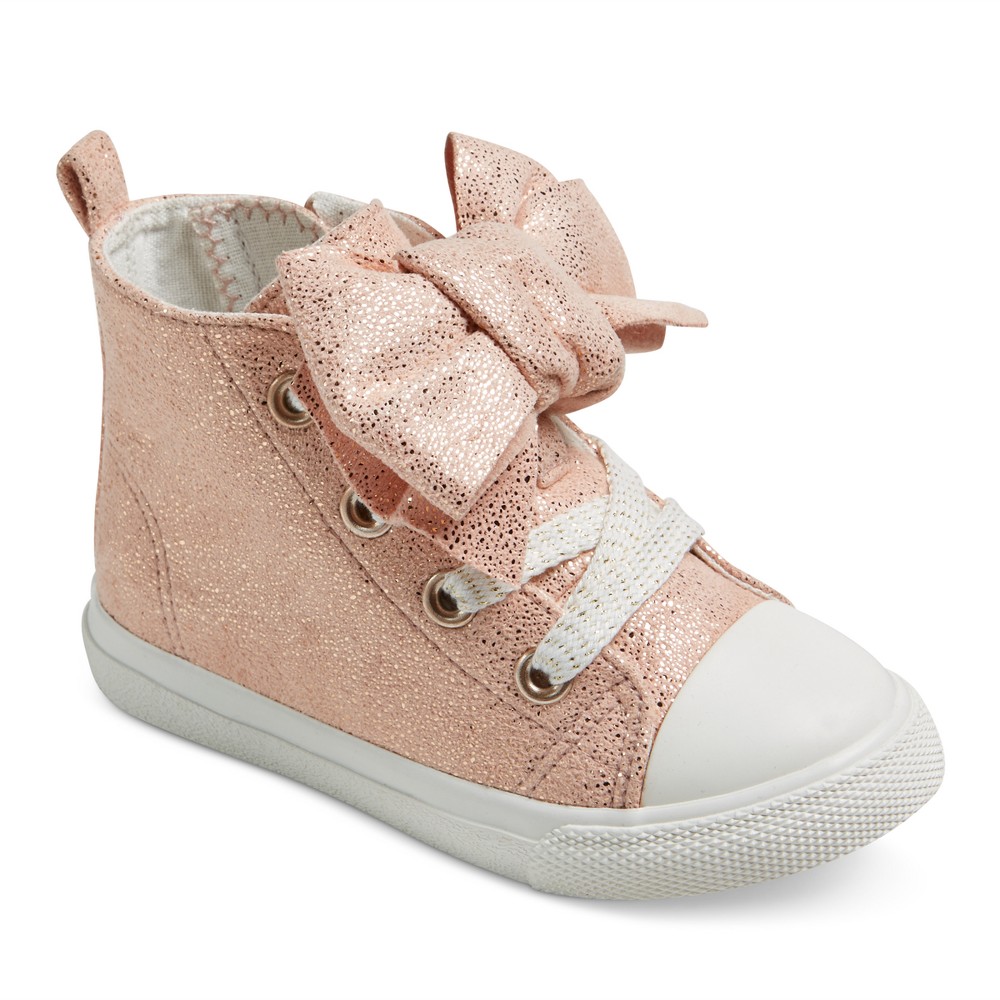 If you're not already a Target REDcard member, what are you waiting for? If you don't like credit cards, that's totally okay! They also have a card that links right to your debit card. You get 5% off EVERY purchase you make. It's totally worth it if you shop there a lot, like me!
Back to the dress…this is seriously an easy sew! I may have mentioned this in my cuff T-Shirt post but you can make these without a serger using a zig zag stitch, but it will be way easier with one! I highly recommend purchasing a serger if you plan to sew with knits a lot. It just makes it so much easier, and will be more professional. You may even find one in the Amazon warehouse deals. Many times the products on sale from the warehouse deals are brand new with opened or damaged packages. It's worth a look for a deep discount.
I couldn't make just one of these adorable t-shirt dresses. I had just enough of this precious winged jersey knit pattern by Art Gallery which can be purchased on fabric.com -> my favorite fabric site! They have EVERYTHING….not an exaggeration! Check them out!   
I would love to see what you make with this pattern! Feel free to come back and post in the comments, and make sure to pin those awesome images to save for later!!
If you're thinking about opening an Etsy shop I highly recommend you read my blog post here for some food for thought. This post will help you figure out what products to sell, and there are more posts to come soon, so be sure to sign up for my newsletter.
This post contains affiliate links. Thanks for your support! 
Related Posts